When it comes to effectively marketing a YouTube channel, keyword research is an essential step. By researching and targeting the right keywords, channels can boost their visibility and reach more viewers. Keyword research involves discovering which terms people are using when looking for videos related to your topic and crafting content that caters to those keywords. The process of finding the most popular search terms and creating content that resonates with audiences is time-consuming but rewarding.
In this article we will explore different methods of researching keywords, including analyzing existing channels in your niche, utilizing search engine optimization (SEO) tools, and leveraging Google's autocomplete feature. We'll also discuss how to use keyword research to identify the best titles and descriptions for videos. By following these steps you'll be able to pinpoint the most effective terms for reaching your target audience and optimizing your channel's performance on YouTube. Let's begin!
If you have a Youtube channel and want to grow it, you might want to consider doing some keyword research. There are several tools that you can use to do this, including Ahrefs, Google Keyword Planner, and TubeBuddy. These tools can help you analyze your content and find popular keywords.
Tube Atlas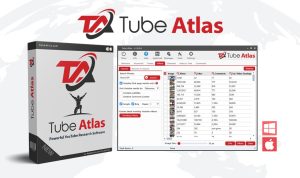 Finding the right keywords for video or content optimization can be incredibly difficult. The good news is that with Tube Atlas generating hundreds of keyword ideas is as easy as entering in a few target words. Their auto-suggest feature draws straight from YouTube's engine, enabling you to quickly build comprehensive lists of keywords relevant to you search terms. Even better, these tools make it simple to research these keyword by utilizing free resources to check out the associated search volume, cost-per-click, and competition levels. That means no more guesswork when it comes to creating effective titles, descriptions, and hashtags! With Tube Atlas you're able to access top popular keywords with ease so that optimising your content requires less legwork and more creativity.
Then import keywords of your choice and use Tube Atlas to instantly access search volume data. With data covering 258 countries plus trends from Youtube search, Google search, Image search, News search and even Google Shopping search, you can be sure that no stone is left unturned. Not only will you get to witness a full year of trend results for each keyword, but you can learn which phrases are spiking right now! Utilize Tube Atlas' potential and ensure that you make the most out of every marketing campaign. You can get Tube Atlas here.
Google Keyword Planner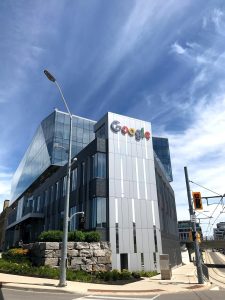 When it comes to optimizing your videos for YouTube, you'll want to perform some YouTube keyword research to identify keywords that are relevant and that are in demand. This will help your videos rank in the search results.
A good way to start is with the Google Keyword Planner. The tool allows you to input up to 10 keywords. You can then view the keywords' average monthly searches, competition levels, and more. It also provides forecasts for total impressions, cost-per-click, and search volume.
If you're aiming for a "how to" niche, you'll want to include a few keywords that describe your video. These phrases have a better chance of getting you views and likes. They should also be included in your titles.
To use the Google Keyword Planner, you need to sign in to your Google Ads account. After logging in, you'll see a link to the Keywords Results Page. Simply enter a few keywords into the field, and the site returns the information you need.
Another tool to look into is Kparser. This service offers basic features for free. However, if you're serious about your YouTube videos, you may want to opt for the more comprehensive service.
You can also use the YouTube Keyword Tool, which is a free keyword analysis tool. Use it to check the search volumes of any keyword you'd like. The tool shows reliable search volumes in 170 countries.
There are also other tools you can use to conduct your research. Among these are the Ahrefs Site Explorer and Content Explorer. Using these sites and other resources, you can dig deep into a topic and determine what types of keywords are worth investing in.
In addition to researching keywords, you'll also want to create an accurate description. While you're at it, you should also use a meta description. That's an extra step, but it can pay off in the long run.
If you're interested in promoting your videos, you'll want to try a service like Ahrefs. This platform is capable of processing large volumes of real YouTube data. For a price of $40-$280 per month, you'll get a full suite of tools.
Ahrefs
When researching keywords for your videos, it's always good to use a keyword research tool. One of the most useful is Ahrefs. It has a comprehensive database of popular keywords and can help you find long-tail keywords.
In addition, the keyword tool offers a 30-day money-back guarantee. You can also choose a free plan or a paid one. The basic plan costs $89 a month and does not include competition data. Besides, you can also get a rank tracker and site-auditor.
To use the YouTube keyword research tool, simply enter your primary topic in the search bar and hit the "View All" link. This will bring up a page that provides detailed reports and statistics.
If you want to go beyond the basic metrics, you can check out Google Trends, which is another great tool. Just like in the Google search engine, this tool shows the popularity of a specific topic. However, it's important to keep in mind that not all of the results are relevant to your video content.
Another powerful YouTube keyword tool is SEMRush. This tool is more robust and allows you to create dynamic master lists of the most useful options.
For example, the first tab in this tool displays the average monthly searches of each keyword. You can also click the Google Trends tab to see related ideas and searches.
Besides, the social insider tool gives you an insight into how your competitors are optimizing their videos. It also displays the best performing content for each category. With this information, you can build an audience that's more likely to watch your videos.
Moreover, you can also filter your keyword suggestions. For instance, you may discover that a baking video isn't using the phrase "cake" in its description. Alternatively, you may notice that a video with a high amount of views uses a surprising set of keywords.
Using these tools will make the process of keyword research easier. Ultimately, you should be able to identify the right terms to target for your YouTube channel. That way, your videos will appear in more searches and you will be able to get more traffic.
TubeBuddy

TubeBuddy is a YouTube keyword research tool that helps digital marketers optimize video content. It has a user-friendly interface and offers plenty of features.
For a free trial, you can download the Chrome extension. You can use it to see keyword data on any YouTube video. The results can be useful for SEO and repurposing content.
With TubeBuddy, you can find videos that rank highly for your target keyword. Additionally, you can view related search terms and search volumes. This information can help you decide if TubeBuddy is worth it.
TubeBuddy's search engine can also help you locate competitors for your main YouTube video topic. It also gives you an overall score and prospects for your channel. If you're looking to promote your videos, it can help you find comments.
TubeBuddy is easy to install. It works on every browser, including Google Chrome, Firefox, Safari, and Opera. When you enter a video URL into the search box, it shows you all the keywords and related videos for that video.
There are dozens of other features that can help you analyze the competition and find better keywords. You can replace text in your description, create a list of your top-performing videos, and even add sound effects to your videos.
TubeBuddy is a safe and reliable tool. While the free version offers basic features, paid plans offer more. The main purpose of the tool is to create a list of keywords for your YouTube video. It can also generate additional phrases, based on your base terms.
The tool also gives you insight into how viewers prefer to search. You can see which words are more popular, as well as the search volume and number of clicks for each term. Using this information, you can choose the best keywords for your videos. Check out Tube Buddy here.
Rapidtag
Using YouTube Tags is an important way to boost the ranking of your video in the search results. The tags provide a keyword that YouTube can use to understand your content. This helps it associate your video with other similar videos.
Using YouTube auto-suggest is a convenient feature that makes it easier for you to find the tags you're looking for. You can also check the competitors' videos with the YouTube Keyword Tool. There are also free and paid versions of this tool.
Whether you're a business or a hobbyist, you can increase your reach by using the right YouTube tags. A good tag will be short and focused. It should describe your video and the topic you are presenting. In addition to being descriptive, your tags should contain enough information to help YouTube identify your video.
Before you decide on a specific tag, consider what your research goal is. For instance, if you want to market a product, your target keyword is likely to be "home appliance." If you're marketing a service, your target keyword is probably "travel agency."
When you use a YouTube tag, make sure it's optimized. Adding too many keywords can confuse the YouTube algorithm, so avoid doing this. Instead, start with your target keyword and include other tags that describe your video's topic.
Rapidtags is a free and reliable website that can generate SEO-friendly tags for your YouTube videos. Not only does it allow you to create and save tags, it gives you an analyzer that can help you track and improve your metrics. Aside from the paid tools, there are many free tools that can be used to conduct research. Some of them include Google Trends, Keyword Planner, and Quora. These free tools can give you a comprehensive overview of the market. However, if you want to know more about competitors, you'll need a premium tool.
It also includes a list of 750 frequently searched words. You can use this tool to analyze what people are searching for and how often they're searching for those keywords. Using a tool like this will also allow you to target long-tail keywords, which are more likely to attract a niche audience. While you can use a manual method to find keywords, this can be a time-consuming process. Using a tool like this can save you valuable time and help you get your content noticed.
Here are the best ways to use keywords for YouTube videos and video descriptions:
Keep keyword density in check – Make sure your keyword density is moderate, so as not to appear spammy by over-stuffed keywords.
Include natural sounding phrases – Incorporate naturally sounding phrases for a more organic search engine optimization.
Place keywords strategically – Place your keywords at the beginning of titles and descriptions for greater visibility.
Update your content often – Keep your content constantly updated with fresh new ideas and relevant keywords to stay ahead in search engine rankings.
Add tags and annotations – Add tags and annotations to better categorize your content, enabling users to find it easier.
When creating YouTube videos, it is important to include relevant keywords that help viewers find your content more easily. It is also important to make sure you keep keyword density in check, as too many keywords can appear spammy.
For better optimization, it is essential to include natural sounding phrases. Additionally, placing strategic keywords at the beginning of titles and descriptions will help them rank higher on search engine results. Keeping content fresh and updated with new ideas and relevant keywords is also recommended for greater visibility. Furthermore, adding tags and annotations will enable users to easily categorize the content they are looking for. See Creating Engaging YouTube Video Descriptions
Keyword research is a crucial part of YouTube marketing, and it pays off enormously in terms of increased viewership. By researching the right keywords, channels can boost their visibility and reach more viewers who will be interested in their content.
Methods like analyzing existing channels in your niche, using SEO tools, and leveraging Google's autocomplete feature are just some of the many ways to conduct effective keyword research. Additionally, crafting titles and descriptions that cater to these keywords will increase the chances of your videos being found by potential viewers.
By implementing keyword research tactics into your YouTube strategy you'll have a better chance at building an engaged audience. Follow these tips to create content that resonates with users and attracts new viewers to your channel!